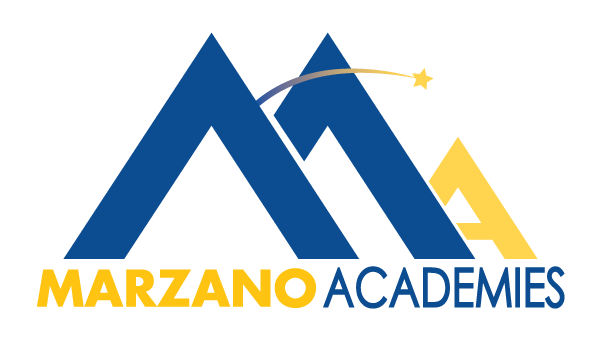 ---
The newly formed Marzano Academies will be K-12 schools, home to world-class authors, mathematicians, scientists, historians, artists, athletes, musicians, and educators. The Academies are based on 45 years of educational research created by Dr. Marzano.
Dr. Marzano is cofounder and chief academic officer of Marzano Resources in Colorado. A leading researcher in education, he is a speaker, trainer, and author of more than 40 books and 300 articles and chapters in books on topics such as instruction, assessment, writing and implementing standards, cognition, effective leadership, and school intervention. His books include his practical translations of the most current research and theory into classroom strategies are internationally known and widely practiced by both teachers and administrators.
The Marzano Academies will become a place where all students will learn the content and skills they need for success in college, careers and beyond.
All Marzano Academies include the following elements:
Competency-based education
A personalized, focused curriculum involving the critical concepts in mathematics, science, and the English language arts
Direct instruction in cognitive and meta-cognitive skills
Personalized projects each year for each student
A high engagement emphasis
A focus on student inspiration and self-agency
High reliability management
The Academy model is based on the Marzano High Reliability Schools (HRS) framework. The difference between an HRS-certified school and an Academy is that an Academy exclusively implements Marzano Resources's strategies for curriculum, instruction, and assessment. For more information regarding the relationship between Marzano Academies and High Reliability Schools contact [email protected].
In contrast, HRS-certified schools may employ strategies for curriculum, instruction, and assessment from any source they wish. For all other inquiries regarding Marzano Academies contact Carmen Winnig or call 303-766-9199.
Curriculum:
Rigorous and specific world-class standards in all subject areas
Cognitive skills that allow students to engage in deep learning and analyze complex content
Metacognitive skills that allow students to design and complete long-term projects of personal interest
Self-agency skills that help students take control of their learning and develop personal responsibility for their actions
Structure:
Safe, collaborative, and inspirational culture
Effective teaching in every classroom
Standards-referenced reporting and competency-based education
Blended instruction and personalized learning
High-reliability feedback to students, parents, teachers, and administrators
In partnership with: