HRS Membership & Certification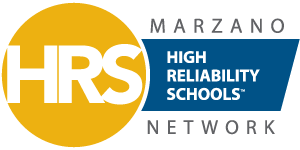 Make it official! Join the HRS Network, or apply for HRS certification at one or more levels.
Contract HRS services for your school or district, and become a lifetime member of the HRS Network. We'll work with you to determine how to start your HRS journey. Typical enrollment packages include exclusive access for all school or district staff to surveys and the members-only Network Resource Center, data analysis of your survey results, selected professional development to help you reach your HRS goals, one seat at the annual HRS Summit, and networking opportunities with other HRS Network members. Looking to implement HRS across a district? A school? A small or rural school? You can do it! We'll customize a proposal for your needs.
Celebrate your success! Apply for HRS certification at one or more levels. For schools and districts that have attained one or more levels of reliability, Marzano Resources offers formal certification to share with your community and stakeholders. Certification is determined by Marzano Resources analysts on the basis of HRS surveys, data collection, and analysis. Not ready to be certified? No problem. We can help you get there with targeted PD services.